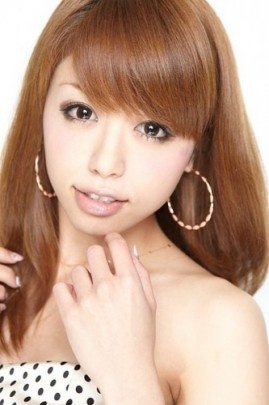 Hitomi Hayasaka is an ex-adult video actress who specialized in lolicon roles (Lolicon roles is a roles that portray underage girls). She and Naho Ozawa has established a bar called "Hinaka" in Tokyo's famous Roppongi district, the bar located just not far from the bustling main intersection in Roppongi. The bar celebrated its one-year anniversary this past May.
While interviewed by reporters on why she decided to open up a bar, Hayasaka said that she was anxious on her future. Besides that, Hayasaka also shared her experience on how she ended up with the bar. It was all after her retirement , she went and entered a production company which gave her opportunities to lend out her name to a hostess club called "Club @ Virgin " , which are also located in Roppongi. Due to this, she was able to get steady customers , therefore, she asked Naho Ozawa who was once stagger at Club @ Virgin on what she thought about opening a "girl's" bar. From there, they decided to enstablish a bar.
Hinaka was opened not long after the Great East Japan Earthquake which had occured on March 11 of last year and if you guys got follow up the Earthquake news, you guys sure will knew about the Japanese Government has set up energy conservation measures. Thanks to the small premise area of the bar, they manage to cope out on the measures.
According to the menu, gents are charged 8000 yen for 90 minutes while women are charged 3000 yen for the same period.
Source: tokyoreporter